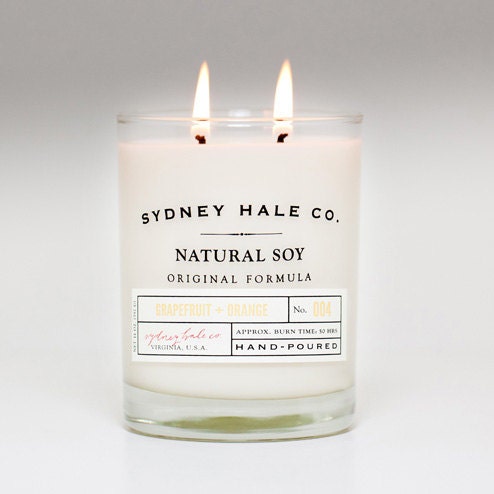 I just found these natural soy candles made by the Sydney Hale Co. in Virginia today.    You can also order their candles on Etsy.  This candle is Grapefruit and Orange and I can't wait to smell it in person!  They have another one I am thinking about ordering too with a Bergamot and Black Tea scent.  Decisions, decisions…
I love how a soy candle burns and no smoke. And I especially love the look of these candles. They silkscreen their jars to look like an apothecary jar and I for one, love the look!
Also, you can reuse the jars after the candle has finished burning. Oh, and they donate 10% of their profits to a local animal rescue organization. So you can feel good about that too.
Let' the Christmas shopping begin!